University Place Baby Photographer ~ Lauren's Birthday
Lauren's mom hired me to be her University Place baby photographer and to capture her daughter's one year milestones with a cake smash photography session.  She was super wonderful to work with.  I loved that she knew exactly what she wanted and communicated that to me in such a kind and easy going manner.  I love clients like her!  She told me ahead of time that Lauren can be a little timid around strangers.  So I was expecting a little girl who would cling to her mommy and be difficult to photograph.  The Lauren I met was the most charming little girl.  She had such gentle manners and was full of smiles.  I must have caught her on one of her good "stranger" days.  It was such a pleasure to work with and to capture her beautiful little one year old self.  I love that the outfits, props and backdrops that Lauren's mom choose are all so cohesive.  Lauren's session images will look fabulous in an album, because they are all so complimentary to each other.  It was super hard to pick favorites from her session to share as sneak peeks.  Here they are.  Which one is your favorite?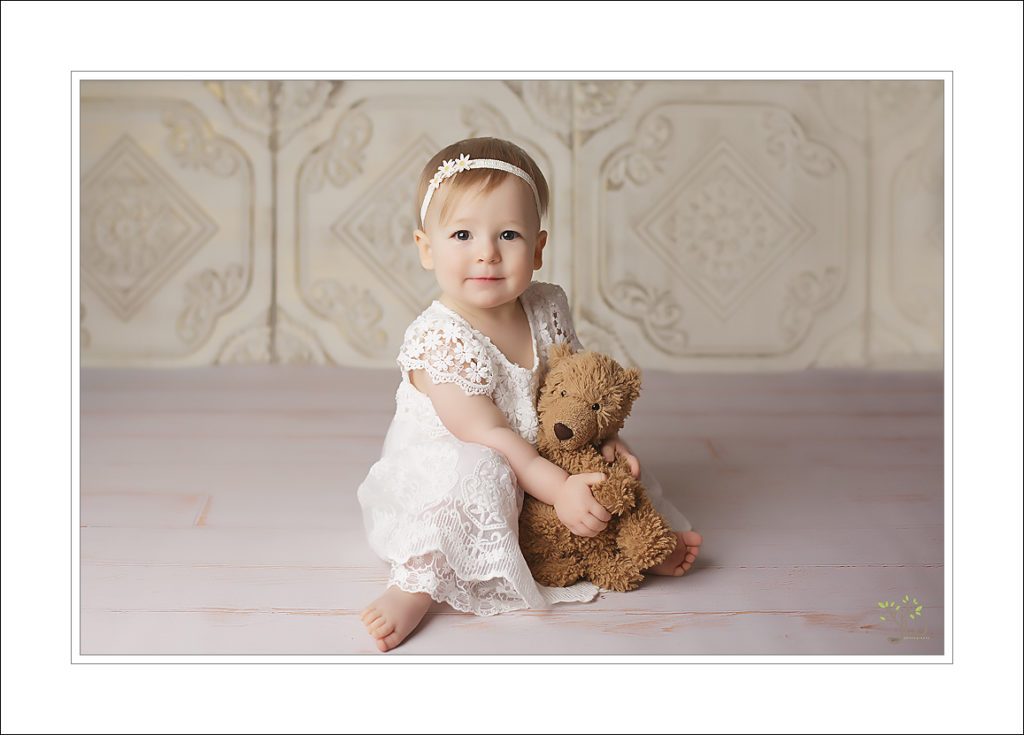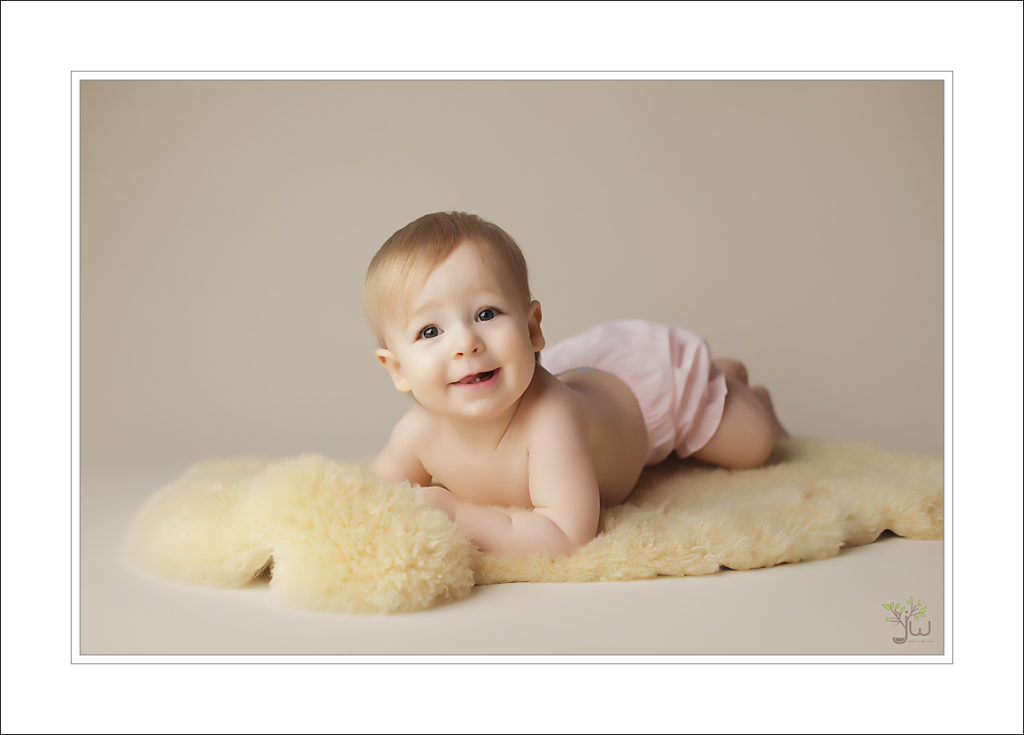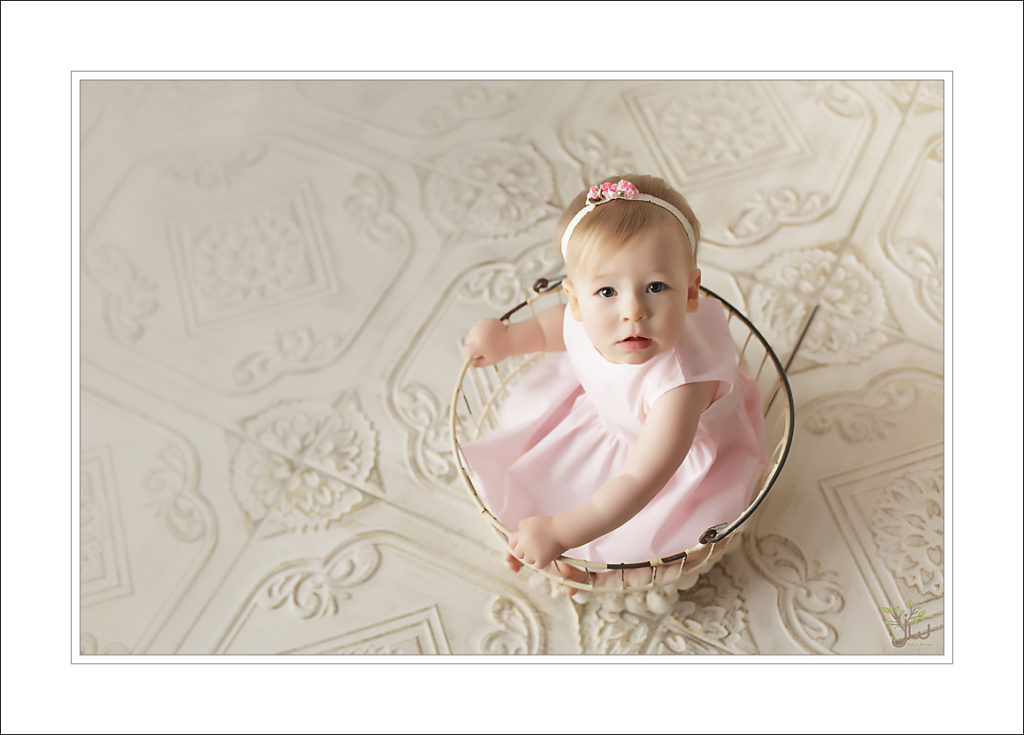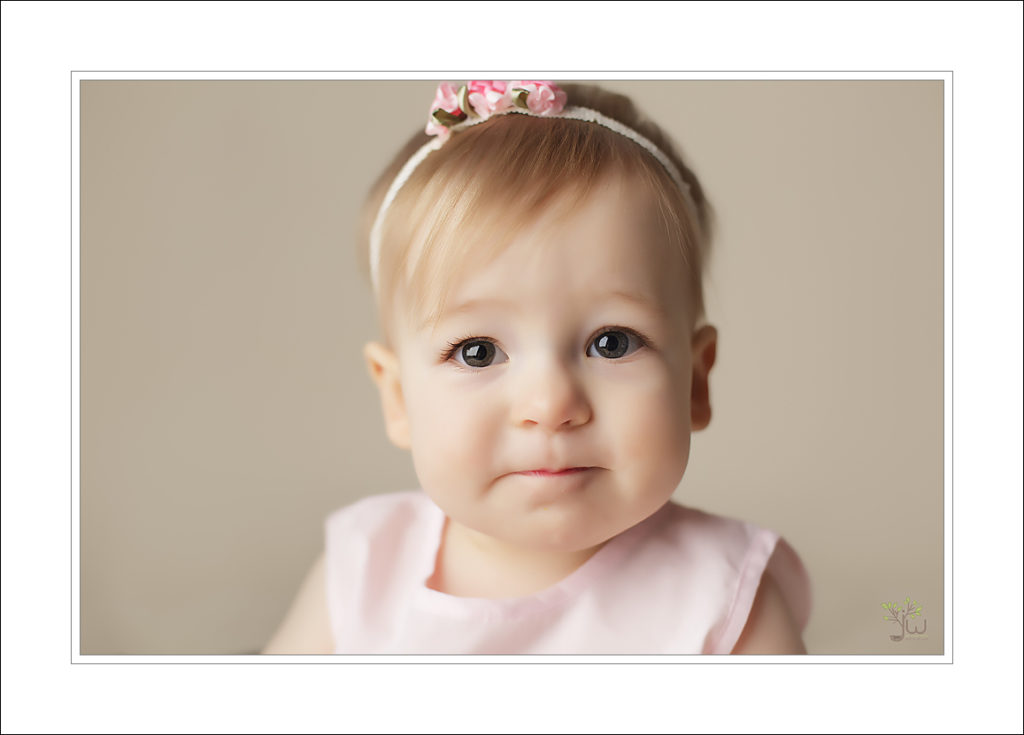 Contact me to book your Baby's milestone photography session.
Jennifer Wilcox Photography is located in Puyallup, Washington.  Jennifer is Puyallup's premier newborn photographer.  As a professional photographer, Jennifer captures maternity, newborn and baby, portraits for families in the Seattle, Tacoma and Puyallup metro areas.