University Place Newborn Photographer ~ Calista
I really should have Calista's mommy write her daughter's birth story here.  She came to see me this last week as her University Place newborn photographer and the story of this little angel's miracle brought me to tears.  A placenta abruption almost cost this little princess her life.  She is teeny tiny, but healthy and alive!  When I think about miracle birth stories like Calista it makes me so grateful to live in a time where we have so many medical advances.  What a blessing.  One Hundred years ago and this baby and possibly even her mother would not have made it through the scare that they did.  When I get to photograph newborn's I am celebrating life, miracles and happiness.
Calista's family is moving into a new home and her mom will soon be busy with creating a beautiful nursery space for her little princess.  She wants to use pinks and grays, a color scheme I LOVE.  I am so excited to see how she uses her newborn portraits to decorate the nursery walls.   I imagine that her room will look even more lovely than this, but here is an idea.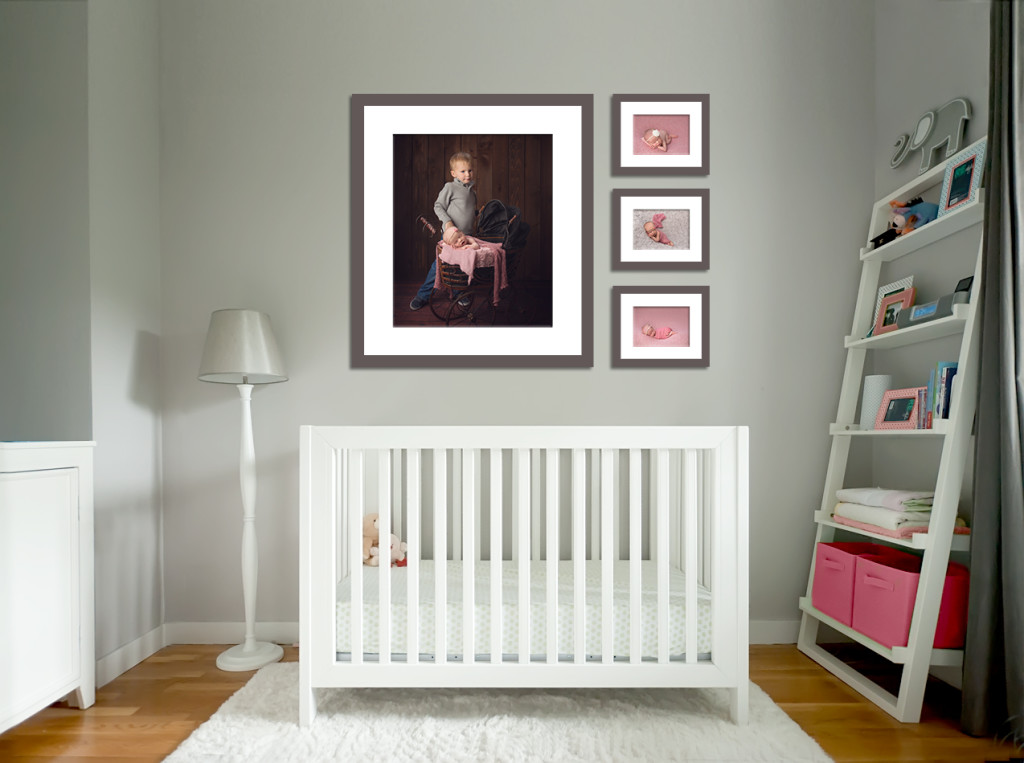 If you are looking for an University Place newborn photographer to capture the innocence of your brand new baby, please take a peek at my galleries.  If you think my style matches your vision than send me a message using my contact form in the menu above.