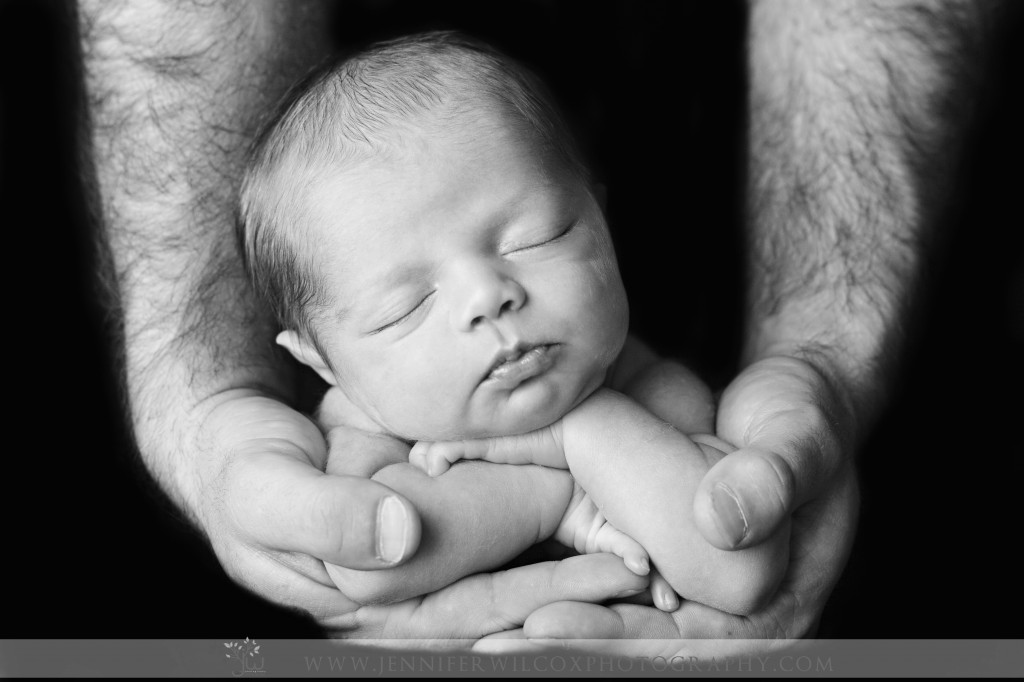 I was up until 2 in the morning last night working on baby Max's newborn session.  I often times have only Pandora to keep me company.  Sometimes lyrics from music touch me deeply and profoundly.  I had heard Christina Perri's song "Thousand Years" a hundred times and it never meant anything to me.  Then last night it was playing in the back ground as I started to edit this image and I in no time at all was a mess of tears.  Isn't it interesting how at the right place and the right time a song can mean so much to you?  So I wanted to share that moment last night with Max's wonderful parents.  It is quite possible that as Max is their first they will feel the same pulling on the heart strings that I did when listening to this song and thinking about my first son.
"A thousand Years" will forever from here on out be an anthem of parenthood and that moment of anticipation at the hospital to me.  I got lost in the lyrics and could image Max's Dad thinking one part and his mother thinking the other as they waited for the arrival of their tender son.  Dads so often are nervous about the arrival of their first child.  They worry about the responsibility, the changes in the relationship with their partner, being able to hold the baby even.  Lots of worry about changes.
Heart beats fast
Colors and promises
How to be brave
How can I love when I'm afraid
To fall
But watching you stand alone
All of my doubt
Suddenly goes away somehow
This made me think of a father at the bed side of his wife as she labors to deliver their child.  I am sure there are lots of things going through his mind.  Promises, how to brave the unknown, being afraid to come short of being the father you want to be, watching his wife laboriously labour…
And then in that moment when baby is delivered all the doubt is gone.
Then I imagined mother…
Time stands still
beauty in all he is
I will be brave
I will not let anything
Take away
What's standing in front of me
Every breath,
Every hour has come to this
One step closer
If this isn't an anthem for labour I don't know what else is.  It is perfect.  Time does stand still, there is beauty in child birth, every breath dedicated to a momentous task, every minute and labour pain one step closer…
I love the chorus as well…
I have died everyday
Waiting for you
Darlin' don't be afraid,
I have loved you for a
Thousand years
I'll love you for a
Thousand more
And all along I believed
I would find you
Time has brought
Your heart to me
I have loved you for a
Thousand years
I'll love you for a
Thousand more
We love our children so much right from the very beginning it is as if we had loved them for a thousand years before and our love for them will last longer than another thousand it will extend beyond the eternities.  That moment when a mother and father hold hands by that hospital bed and there is a little fear about the unknown is overcome a thousand fold by love.  Love for each other and love for a child.
Hold max tight!  He is your heart song!