What to pack for you hospital stay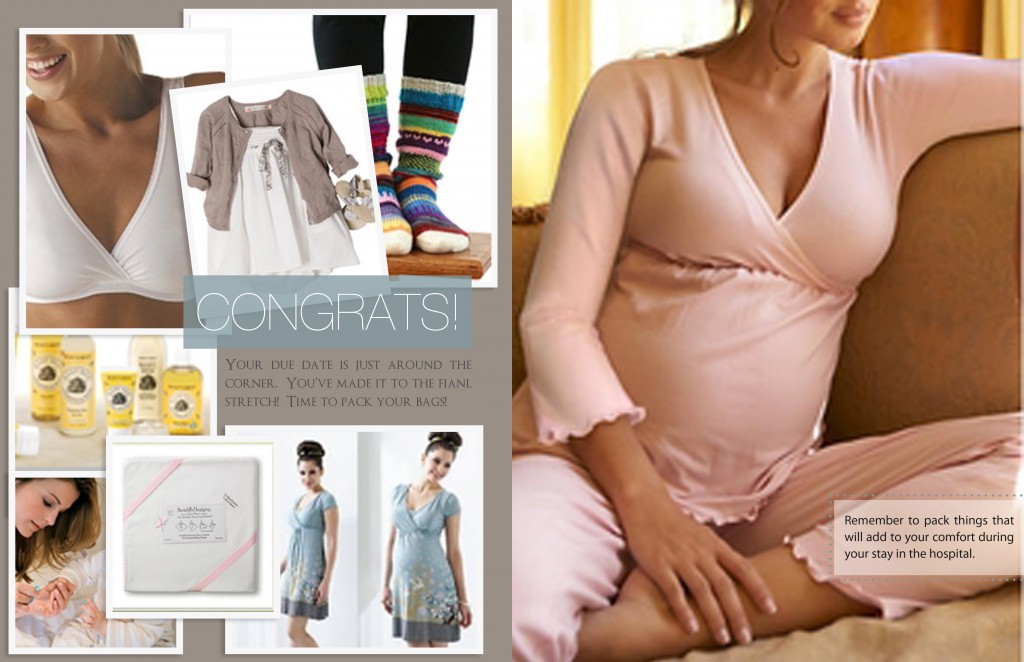 So I took some time today to create a Pinterest board just for you.  Pregnancy is a time of having to make a lot of important decisions, doctors / midwives, birthing plans, baby names, newborn photographers, nursery color schemes and WHAT TO PACK in your hospital bag.  I know when it came time for me I was frantically searching on the Internet.  When I packed my first hospital bag it was woefully full of unnecessary things.  For example I had the unfortunate idea that I would be able to wear pre pregnancy clothes home from the hospital.  I remember feeling like I was near tears as I had to put on the same outfit I had come to the hospital in in order to go home.  Tummies to do not magically disappear with the birth of your newborn – myth dispelled.
So, because I love you and I want you to spend your free time dreaming about the wonderful images I am going to capture of your little one when you come to see me instead of fusing on the Internet to find ideas to create a packing list for your hospital bag,…I have taken the guess work out of it for you.  Today I spent a good deal of time creating this pinterest board.  It is full of juicy tidbits specifically chosen to be both functional, fun and luxurious.  Just the right mix of things to pack to make sure you have the perfectly packed hospital bag.
So here it is.  I hope you come home from the hospital thinking, "wow, I was perfectly prepared…nail clippers…who would have thought".
http://pinterest.com/jenniferwilcox/hospital-stay/