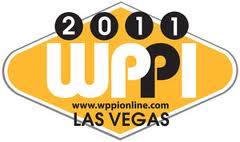 This Newborn photographer is about to embark on a major quest!  I just registered for WPPI 2011.  Las Vegas, here I come.
What does this mean for you?  Why should you be excited for me?
Most importantly I am going to one of the largest photography trade shows in the country!  I am so excited to see great new products that I can come home and offer to you.  I will specifically be looking at albums!  I am sure to find an overwhelming amount of wonderful products that would be perfect for showing off your new babies charming good looks!  The hard part will be narrowing it down to the best.  Because I want you to HAVE the BEST!  My other big goal is to decide once and for all which lab to use and which of their products I want to offer.  I can't wait to see canvases, float wraps and prints up close.  I will be carefully comparing the products all three labs that I like have to offer.  And then in the end bringing back a product list that represents the best of the best.  Quality!! I am on a treasure hunt for QUALITY!
The second reason that you should be happy to see me off, is that I will be getting more education.  If a photographer isn't always climbing the ladder of education and experience and  they think they are great just where they are, then they are slowly but surely slipping down one rung at a time!  I will be sitting in on classes taught by the industry leaders!!  When I come home I will be a better photographer.  And that means even more breathtaking portraits of your newborn babies!
Third reason to give a silent cheer.  Or you can just belt a big hooray out loud…I am getting Now I Lay Me Down To Sleep training.  So not only can you celebrate getting even better portraits and the best products available in the industry at your future sessions…you can feel proud that "YOUR" photographer is giving back to the community and is going to be trained to do it!
I am a little nervous though!  I've NEVER been to Vegas!